Every morning, Paige from Richmond, Virginia (USA), wakes up to find her 23-month-old son Finn Knudston sleeping on a makeshift bed with his best friend, the boxer Brutus, instead of his own bed. As a mother of four, Paige became suspicious of Finn's sleeping habits and decided to install a surveillance camera to see what he was up to. What the camera captured surprised Paige and everyone else. It turns out that at night, Finn would wake up, grab his blanket, bottle, teddy bear, and move to sleep next to Brutus. In a clip shared by Paige, viewers can see Finn trying to find a comfortable position, tangled in his blanket, with his teddy bear and bottle in hand, finally lying down on top of his "best friend."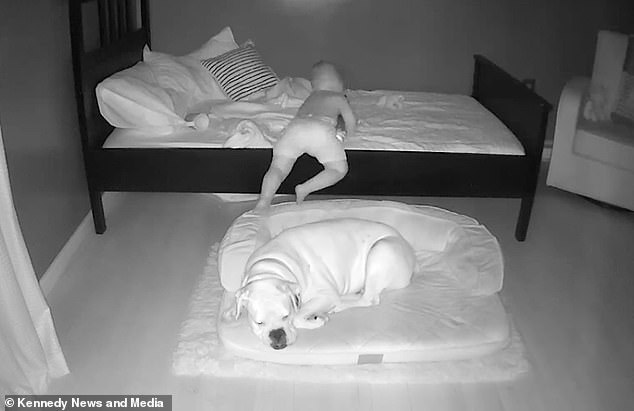 Finn embarks on his journey to escape.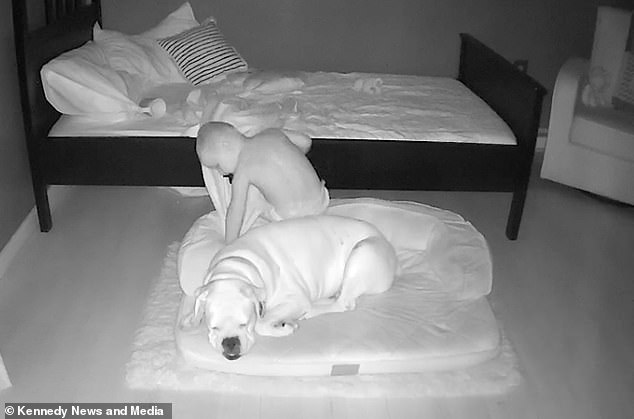 The child fell and accidentally sat on Brutus when he removed the blanket. Despite Finn wriggling around on him, the boxer remained still, maybe trying to support his young master by positioning himself close by. Paige revealed that Finn was born with a heart condition and had to undergo emergency surgery to save his life. Luckily, the surgery was successful and Brutus has never left Finn's side since he returned home from the hospital.
Brutus saw himself as Finn's guardian and protector at all times. According to Paige, her son had been sleeping with Brutus for over a month now. It seemed as if Brutus was afraid that his friend might fall off the bed. As a result, Finn started refusing to sleep on the bed and opted to sleep on the floor instead. Soon enough, Brutus followed suit and slept on the floor too. Paige had to buy a separate bed for Brutus, right under Finn's, so they could sleep side by side in the same room. Eventually, her baby moved to the "friend" bed.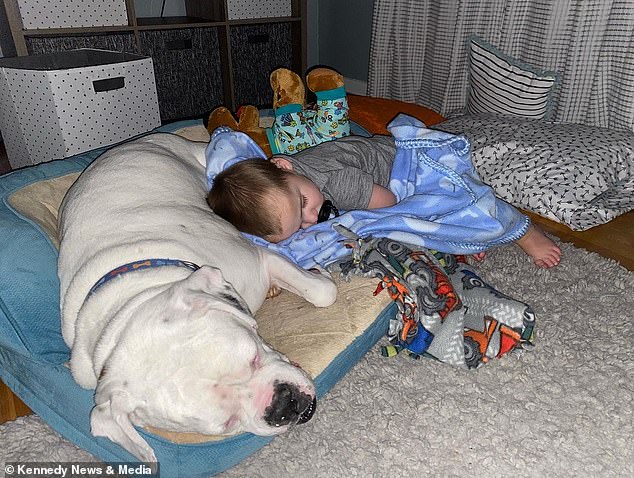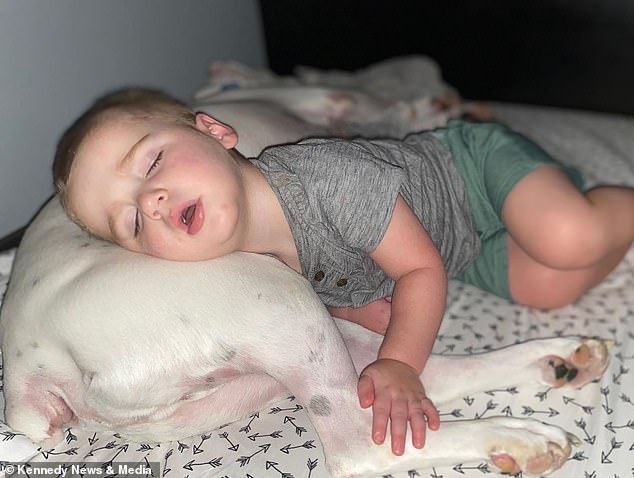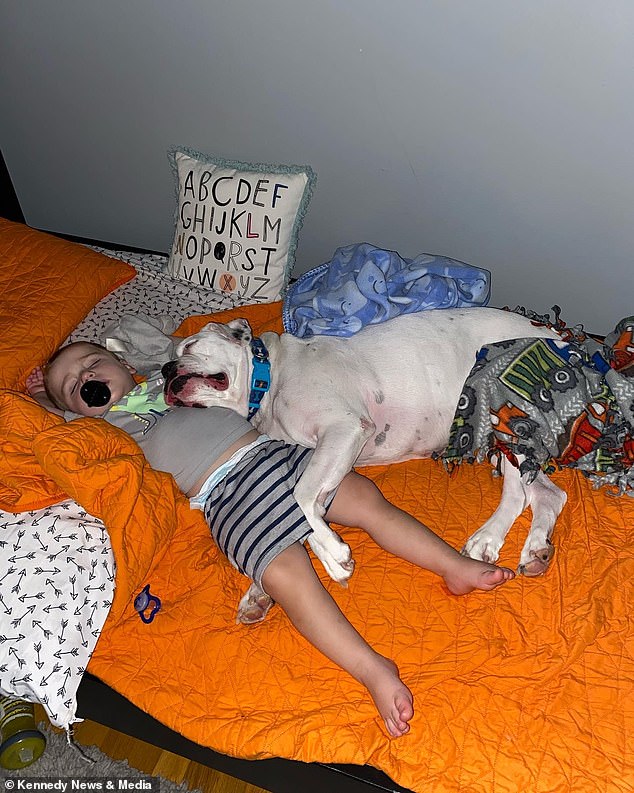 This couple sleeps together all the time. The mother of four also mentioned that she witnessed Finn "escaping" from the bed straight from the room next door. Before that, she went back to her son's room to tuck him in because he was bored, and the child climbed onto the edge of the chair in the corner of the room. After that, she returned to her room and continued to monitor her son. "I saved these videos when I saw Finn undressing. I thought he was going to get out of bed again to sleep with Brutus, and that's exactly what he did. Brutus is a very tolerant and well-behaved dog, especially with Finn, so I'm not worried about the dog hurting my son," Paige added.