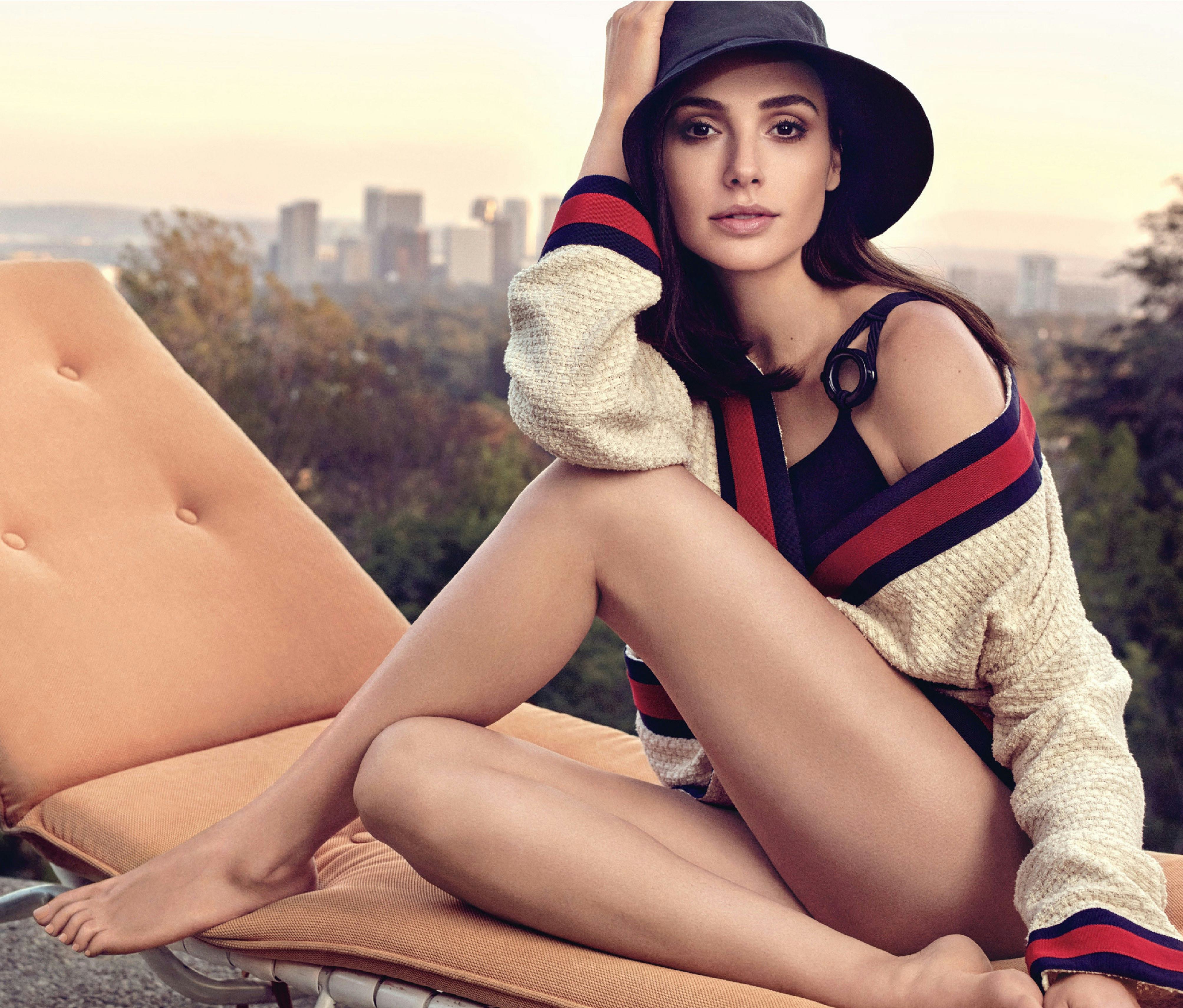 The stunning Gal Gadot looks fabulous in a stylish cardigan jacket from Gucci, complemented by a chic swimsuit from Hermès and a fashionable hat by Patricia Underwood. The photoshoot was captured by talented photographer Craig McDean, with the styling done by Edward Enninful. Didier Malige at Art Partner was responsible for the hair, while Peter Philips created the makeup look for Dior. Chelsea King represented Orly at Celestine Agency for the manicure. The set design was the creative work of Miguel Bento from Streeters, with retouching done by Dtouch. The production was helmed by Kyle Heinen for Rosco Production, with Nicholas Ong handling digital aspects. Photography assistants Nick Brinley, Maru Teppei, Kris Shacochis, and Brian Bee contributed, with Ryann Foulke and Dena Giannini assisting with fashion duties, Jenelle Oldham as hair assistant, and Miguel Ramos as makeup assistant. Production assistants Mike Stacey, David Singh, Bean Bielski, and Andres Raygoza were also present.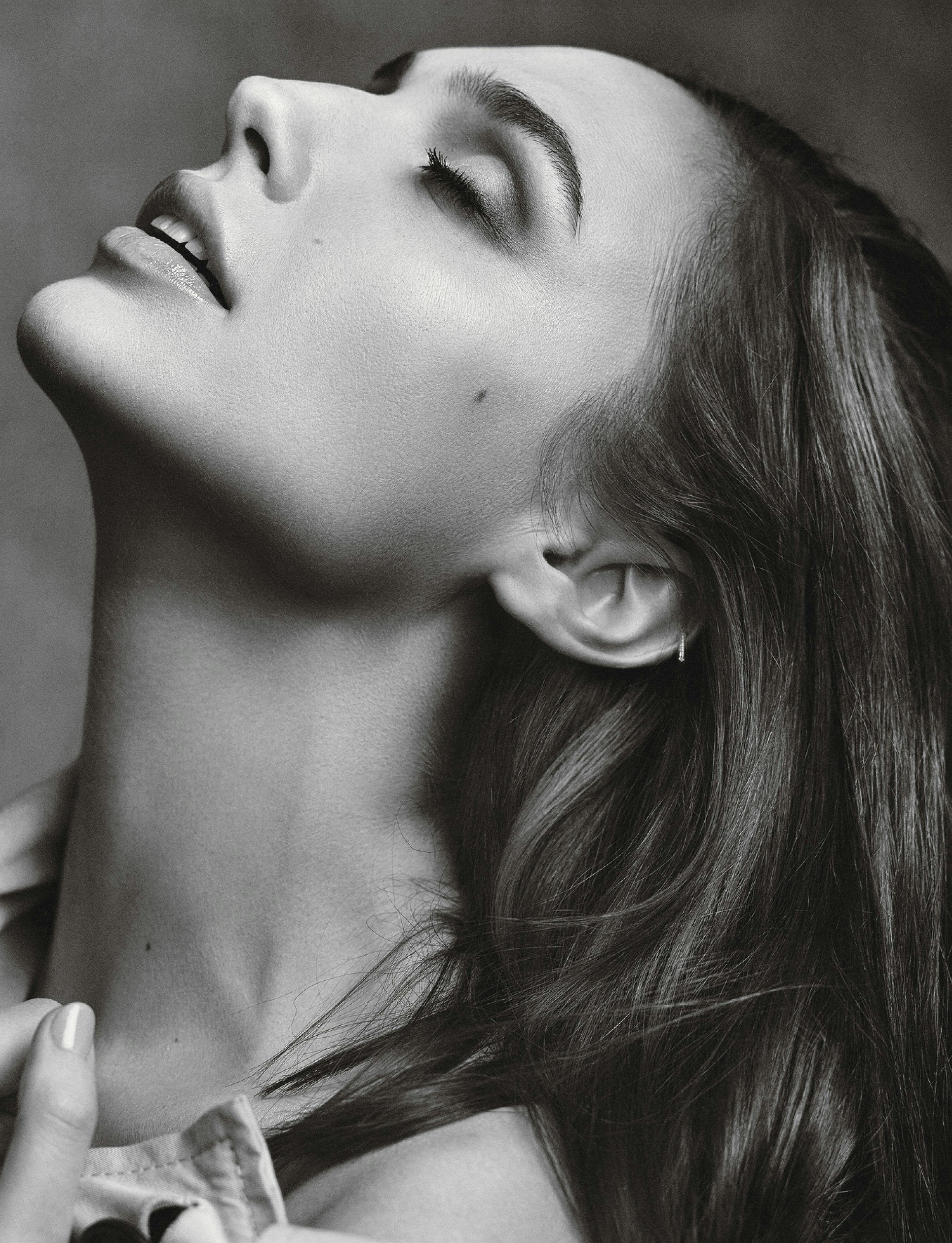 In the photos, Gal Gadot is seen sporting a Burberry trenchcoat and her own earring. The images have been captured by Craig McDean and styled by Edward Enninful.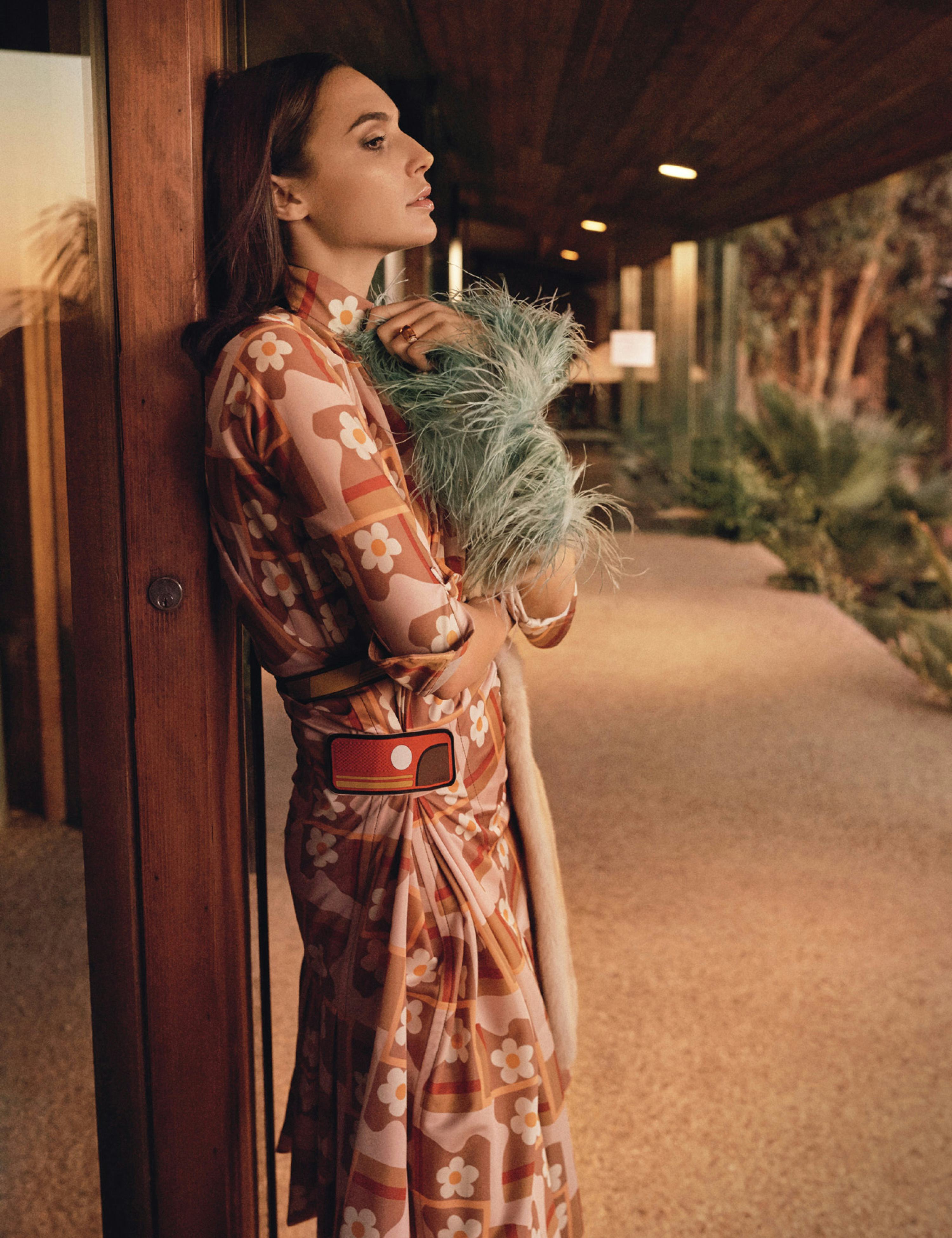 The stunning Prada dress, luxurious stole, and chic belt paired with a Bulgari ring are captured beautifully in these photographs by Craig McDean, with styling by Edward Enninful.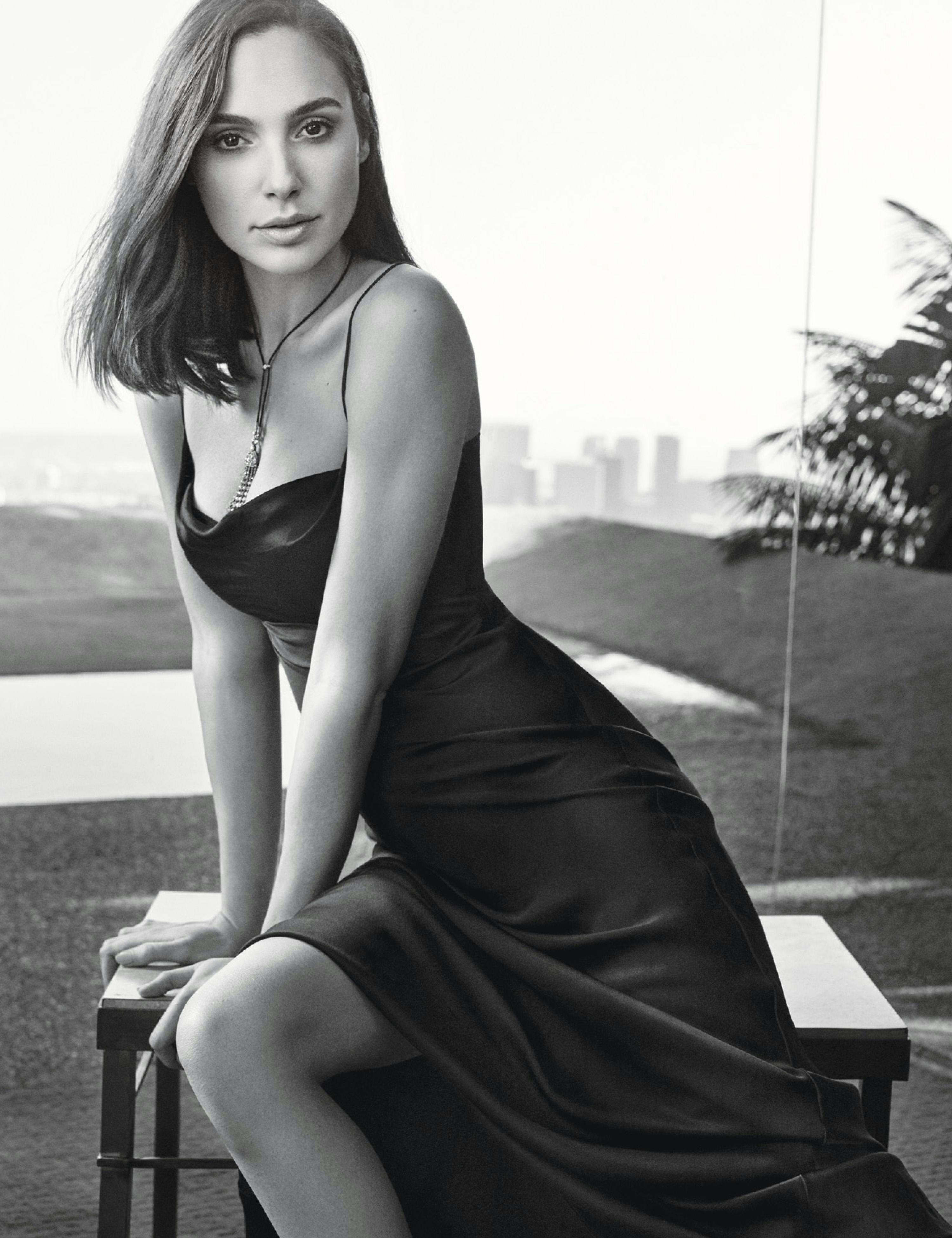 The dress worn by Diane von Furstenberg is paired with a necklace from Stephen Russell, New York. The stunning photographs are captured by Craig McDean and styled by Edward Enninful.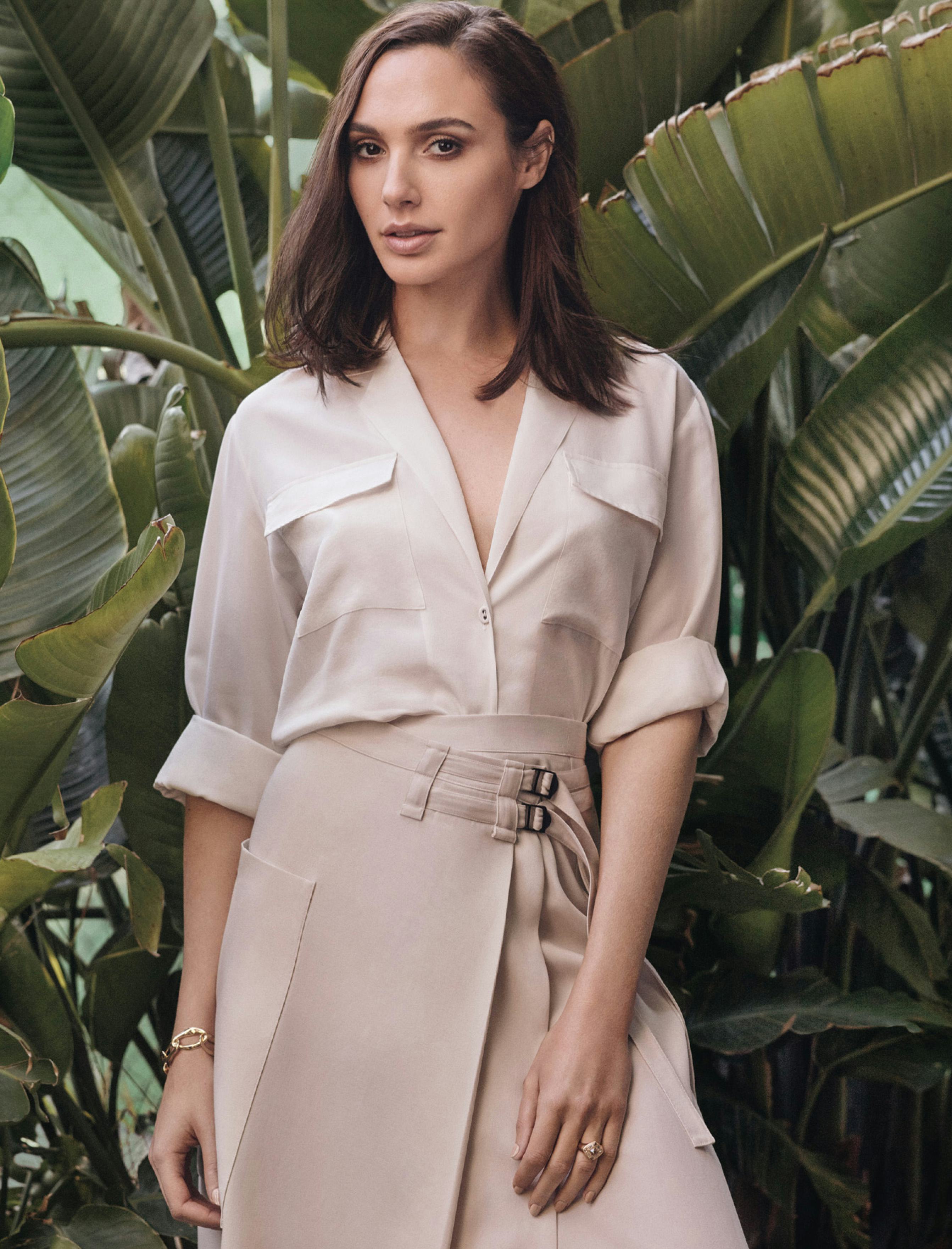 The ensemble comprises of a Bottega Veneta shirt and skirt paired with an Ippolita bracelet and De Beers ring. To keep the skin hydrated, Peter Thomas Roth Water Drench Hyaluronic Cloud Serum works wonders. The photographs were captured by Craig McDean, and Edward Enninful styled the shoot.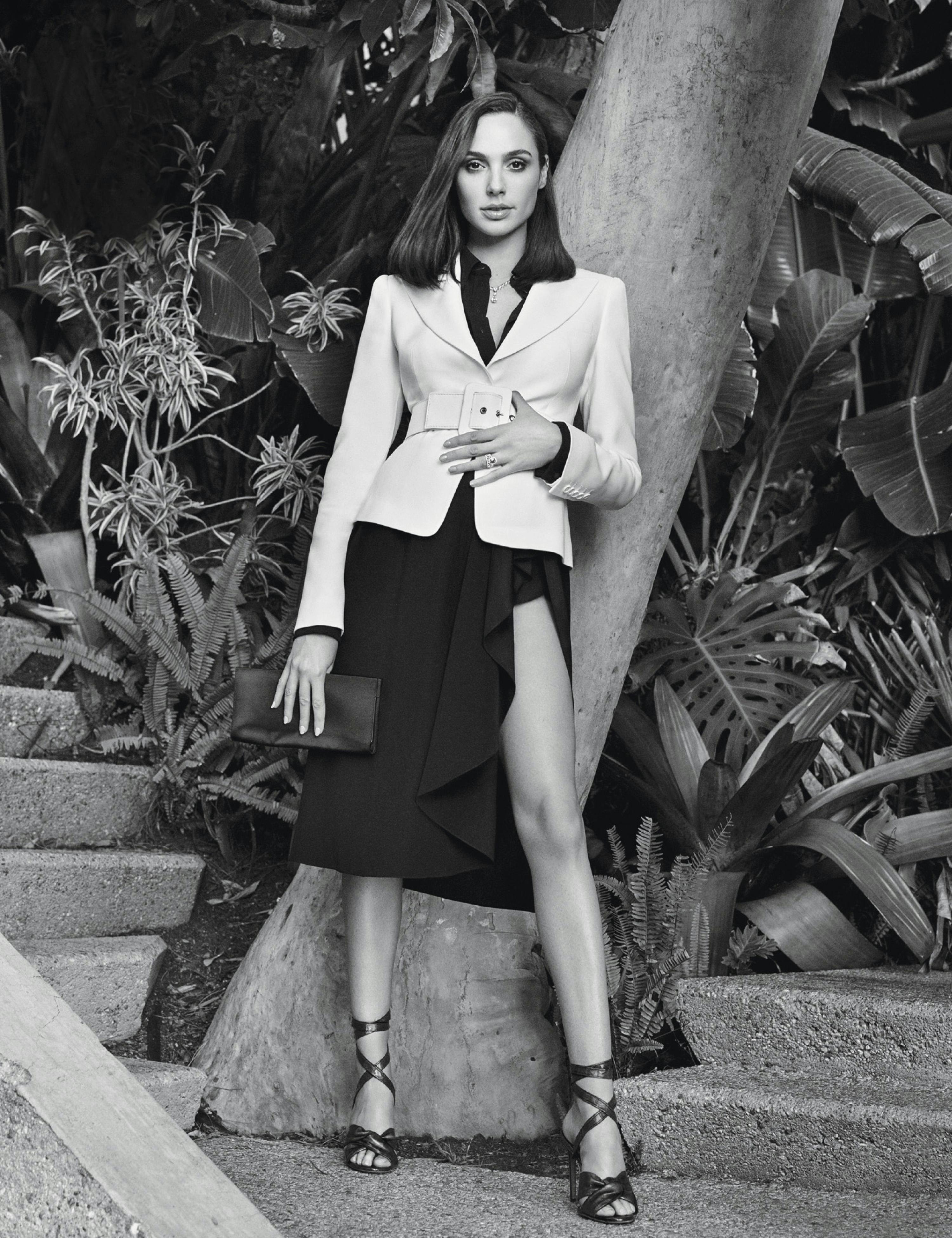 The outfit consists of a jacket, blouse, skirt, and belt from Michael Kors Collection, along with jewelry from De Beers in the form of a necklace and rings. The clutch is from Roger Vivier, and the sandals are from Altuzarra. These stunning pieces were captured by photographer Craig McDean and styled by Edward Enninful.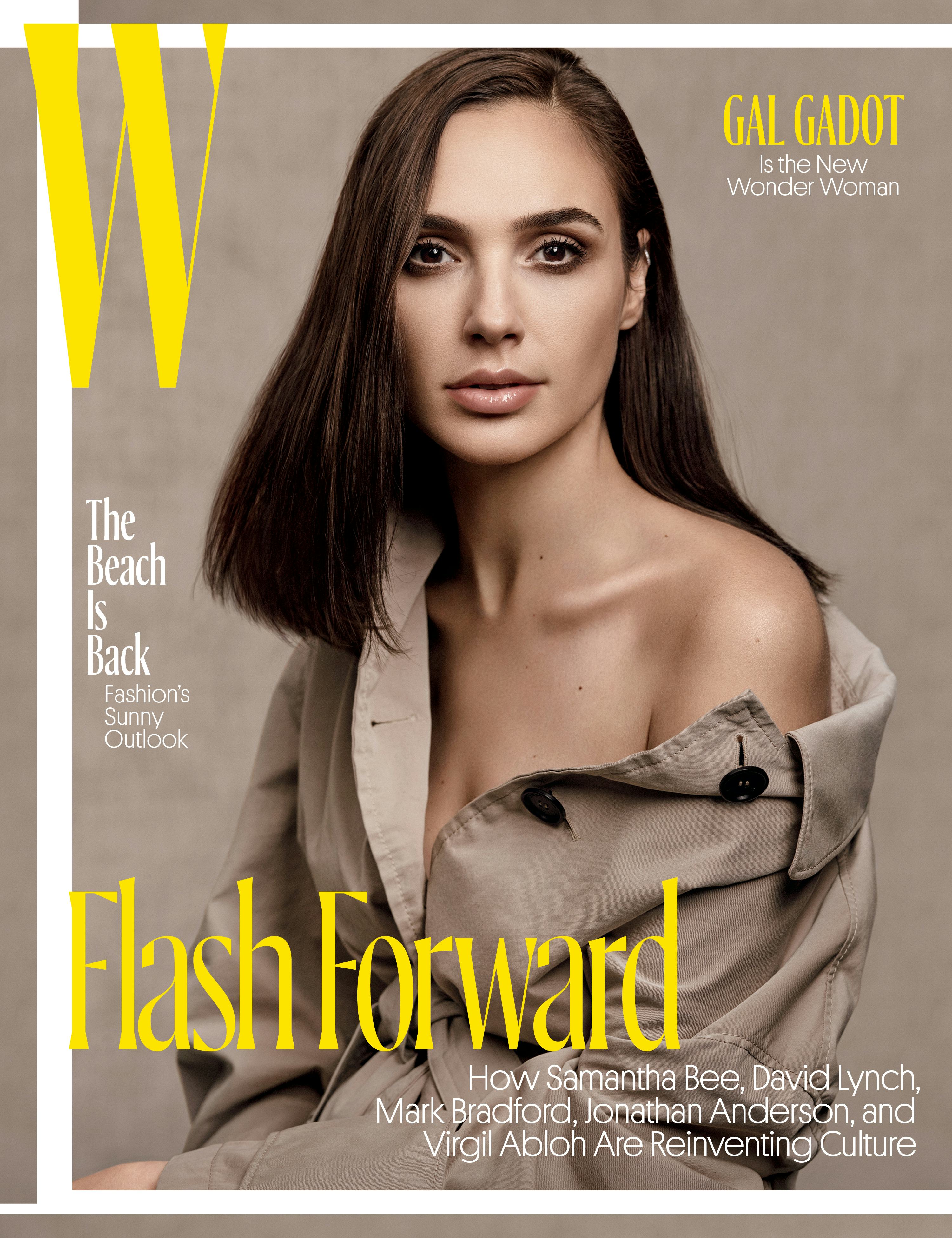 In the photo shoot, Gadot is seen wearing a Burberry trench and her own earring. Her beauty routine includes using Burberry Cashmere Sunscreen SPF 20 foundation in Warm Nude, Warm Glow bronzer in Nude Glow, Complete Eye Palette in Smokey Brown, Cat Lashes mascara in Jet Black, and Kisses Gloss in Ice. The photograph was taken by Craig McDean and styled by Edward Enninful, with hair by Didier Malige at Art Partner, makeup by Peter Philips for Dior, manicure by Chelsea King for Orly at Celestine Agency, and set design by Miguel Bento at Streeters.
Gadot initially auditioned for the role of James Bond's love interest but ended up joining the cast of Fast and Furious instead. When she auditioned for Batman v Superman, she didn't know that it was for the role of Wonder Woman. Gadot recalled feeling anxious while waiting for her camera test, so she decided to dance to Beyoncé's "Who Runs the World? Girls!" to calm her nerves. When she was chosen for the role, there was controversy online about her breast size.